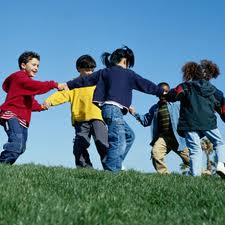 About Dodleston Pre-School
Dodleston Pre-School has been established for 35 years in the pretty village of Dodleston, just a few miles outside Chester. The Pre-School is open for 25 hours a week, over 4 days and we take children from 2 yrs to school age. Our Pre-School creates a relaxed environment with exciting and challenging activities which aim to inspire young minds and encourage their natural instinct and curiosity to explore and learn. We believe in encouraging each child to thrive to reach their own potential. Every child is treated as an individual and is encouraged to participate in activities that relate to their personal interests. We support the individual needs and rates of learning for each child. We follow the Early Years Foundation Stage, this is the period of education from 0 to 5 and we accept children from 2 to 5 years.  We do this through an 'In The Moment ' approach that is completely child led and therefore tailored entirely to meet your child's individual needs. Through this approach we plan to equip your child with the skills they need for a strong school start and a bright future. We provide an inclusive environment in which all children are able to thrive and reach their full potential regardless of any additional needs. Dodleston Pre-School is very much a part of the local community and we have a strong links with Dodleston C of E Primary School.
In our latest Ofsted report in June 2019, we received a 'Good' rating. Please click on the link below to view a copy.
https://files.ofsted.gov.uk/v1/file/50090107
For further information, please email dodlestonpreschool@googlemail.com or telephone 01244 661 611.